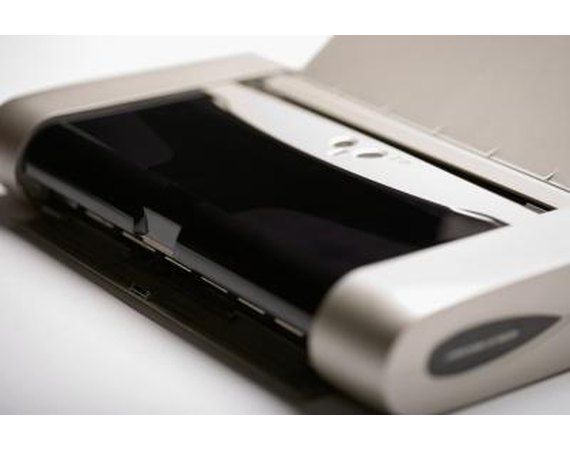 This post I write from my computing experience for the past years. I've always had an annoying problem with my HP Officejet J3600 since it was first repaired due to major printing troubles related with the Ink Cartridges It never worked the way it used to since then and I've always had the printer being jammed thrice in five tries. That's a big probability. I've took the printer several times to servicing centers but somehow, it always worked under their care. Weird?! I'm not that cruel anyway...!
:D
Well, forget about my printer. It can often be seen that printers may get jammed during a print and we force it to shut down to remove the jam or suppose the power stops during a print. In such cases, the print jobs that you already executed may most probably be stuck and would be seen in the list all the time. You can try to delete or stop the job but odds are, it may not work. In such conditions, there's no direct way to stop the job already under process as it hasn't received a 'Print successful' signal from the printer and would stay there till that print is complete. Typically, it would stay on there forever blocking later prints. Even if you give a new print job, the job wouldn't be executed as the earlier job is yet unfinished.
A typical example of a frozen print job.
The print jobs are saved in the spool section of the system root inside
System32
and infact, the print spooler manages these print jobs.
So, we can clear off the job files in this folder so as to remove the existing 'stuck' print jobs and clear path for new ones. However, we can't do this while the
Spooler
service is running. So, we first have to stop this service and then delete the jobs and then start the service again. Follow these steps to do it.
Note:- You must need Administrator privileges to do this. Otherwise, it may not work.
1. Go to start, search for
cmd
. Right click and choose
run as administrator
. Type
net stop spooler
and hit enter.
OR
Open Task Manager (Press
Ctrl + Alt + Del
and select Task Manager). Go to services tab and find
Spooler
the list. Right click on it and select stop.
2. Go to
%systemroot%\System32\spool\PRINTERS
(copy and paste this on your address bar and click enter to go) and delete all the files displayed.
3. On your command prompt, type
net start spooler
and hit enter.
OR
Go back to Task Manager and right click on
Spooler
and select start.
That's it! Your print jobs would be erased by now and all you see would be a blank space on the print jobs dialog box if you open it. Try taking a print or two and if you did everything properly, the printer would be working fine now. If you still see the stuck jobs, try restarting the computer, running the steps again and restarting again. The print jobs would surely be erased.
Advertisements