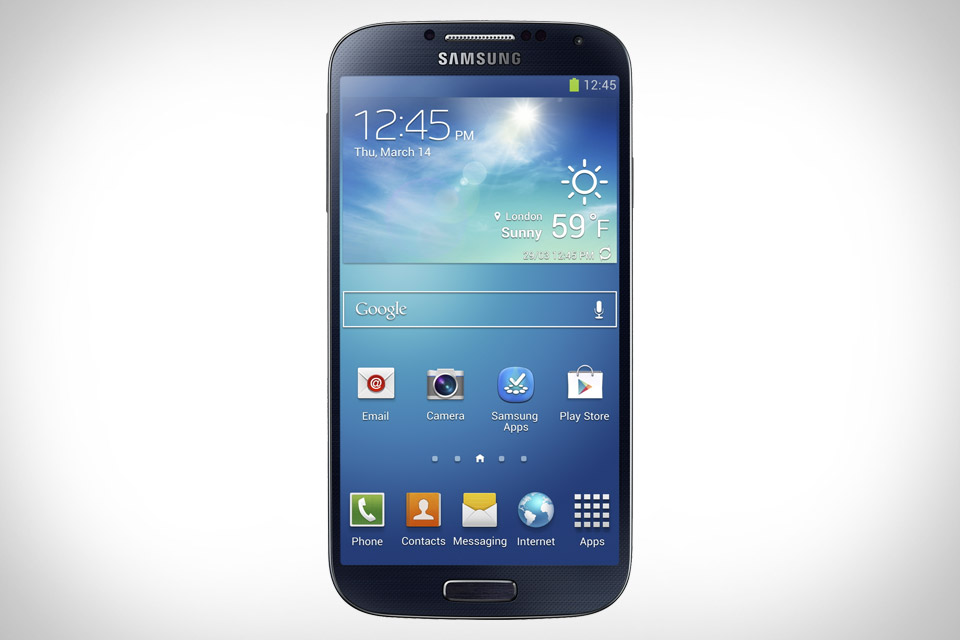 Samsung has finally unveiled its new and refined flagship, the Galaxy S4. With it comes a lot of questions and speculations on the new device. With a striking resemblance to S3, the Galaxy S4 has no 'Wow!' for the fans, nor the average consumer. Thus, people are really confused on choosing a rightful Android for this year. I've not tried a Galaxy S4 as its out of my reach and moreover, its not yet available to buy. However, I can still solve most of your doubtful questions on the normal questions based on my knowledge of the device, combining the info and hands-on from other trusted sources as well as after seeing the whole event live from my home.
Before I start, I want to remind you that these are ultimately based on my views, experience and information from other sources. Therefore, it is unlikely that everyone will agree with my terms and statements. Some may like it and find it right and some others may feel it a little bit bitter and start to criticize. Whatever be your feedback, I will gladly accept it and discuss it of course. Moreover, I would update this post with your suggestions if you have any. Also, please don't consider me to be an Anti-Samsung or Anti-Android worker. I don't have partiality for anything I mention here and I'm not being a fanboy of any kind if you feel so from this article. Although my personal favourite is Windows Phone, I am not trying to undermine Android by writing this article. So, please don't feel so.
---
1. I currently own a Galaxy S3. Would it be worth to switch to a Galaxy S4 when it comes out?
No, I don't think so. If you're a Galaxy S3 owner, you probably would feel that the Galaxy S4 is very much similar to the Galaxy S3 from every angle except that its a little bit bigger and lighter than the S3. So, there's not much difference between the two.
On the hardware part, the Galaxy S4 has a power-packed build and its really a killer-type. However, the Galaxy S3's hardware is optimal and should be enough to last for a few more years without causing much tear in the performance. However, once more powerful apps appear, the Galaxy S3 won't be able to handle these. But you shouldn't worry about that as its just the distant future I just talked about.
Samsung Galaxy SIV and Samsung Galaxy S3. Source: CNET
The main difference would be the software and associated features. There are a bunch of Galaxy S4 features like Smart Scroll, Air View, Smart Pause etc. which are an extension of the Smart Stay feature in Galaxy S4. Moreover, there are a bunch of Apps and Security features present in the Galaxy S4. The most prime difference is the OS. The Galaxy S4 has the latest yet Android OS, the Jelly Bean 4.2.2. However, these too can be ignored as Samsung officially said that most of the Galaxy S4 features would be coming to Galaxy S3 as an update sometime in the future once the Galaxy S4 becomes available.
Although the light-weight body may amaze you, don't just get too excited. The S4 has a 5" display and hence is a bigger Galaxy S3. Yes, its just an extended S3 and hence, it wouldn't be comfortable for you to use. Moreover, it wouldn't fit in your pockets quite well. Even the Galaxy S3 bulges out of my jeans pockets! It's not the compact phone anymore and is more similar to the Galaxy Note.
However, Samsung may discontinue the updates for Galaxy S3 once Galaxy S4 hits the road but one update is sure. Moreover, it wouldn't impact you much as Android won't advance much during the S4's lifetime. Simply, just avoid the Galaxy S4 if you're the average user as there's not much of a hype about it and there's not much uniqueness that would make both different. The Galaxy S3 is still a perfect device and would continue to be like that. The Galaxy S4's launch wouldn't make much of a difference. However, if you're a hardcore Samsung fan and the money is splendid, then you can buy one – but it wouldn't do much good and is simply a waste of money.
2. So, you're saying Galaxy S4 is similar to Galaxy S3. In what ways?
From a glance, you can very well say that its similar to the Galaxy S3. It has the same curved design but more polycarbonate protection, a bigger screen and lighter chassis. The phone is lighter than the S3 by about 3 grams and a lot thinner than the Galaxy S3. Basically, its just an elongated Galaxy S3. You won't feel a radical change with the Galaxy S4. Moreover, don't be amazed with the light weight as the phone is a lot bigger and has a 5" display. This makes it more like a mini Galaxy Note and hence, it won't be fitting in your pockets easily. I don't think you could ever carry it comfortably. Even the Galaxy S3 bulges out of my pockets!
Performance wise, the Galaxy S4 blows away the Galaxy S3. Still, Galaxy S4 has a decent hardware that's pretty much enough to run most of the apps and hence, you wouldn't feel much difference for the present gen apps. The Galaxy S4 is the only octa-core Android breed and it would take a lot of time till others follow it and only by then, the developers start to develop apps that could only run on such a high end hardware. So, be relieved for now as your device is not going to get out of the markets very soon.
And as I said in the first question, almost all the features of the Galaxy S4 would come to Galaxy S3 and its an official statement from Samsung. This lowers the difference between the both as the Galaxy S4 has more software features than the hardware.
In general terms, the Galaxy S4 and the Galaxy S3 is almost the same for the normal consumer and for the casual user where as it holds some difference for a technical person. If you're the normal person, then you already got your way of choice.
3. So, how's Galaxy S4 actually different from Galaxy S3?
Almost all the new built-in features are based on Smart Stay feature of Samsung's Galaxy S3. Some of these new features are Smart Scroll, Smart Pause and Air View. Smart Scroll feature allows you to control for example, the scrolling of a webpage with just the movement of your eyes. Smart Pause is a much cooler feature based on the Smart Stay. It pauses the video automatically when you turn your eyes away from the playing video. The video pauses as soon as you turn your head away from the screen and continues to play it once you look at the screen. Air View is more of gesture based. You use your hand to control the phone. Hover your hand over the screen to scroll and do other stuff like switching tabs etc. Apart from these, Samsung introduced a lot of apps and security features like the Knox which is aimed at businesses mainly.


On the hardware part, there's a big difference between the S4 and the S3. The Galaxy S4 is a beast when it comes to hardware. The killer hardware consists of an octa core Exynos 5, a 2GB RAM, a powerful GPU and lot of sensors. Moreover, it packs a 13MP rear camera and a 5MP front camera.
The display is yet another interesting feature of the Galaxy S4. S4's display is a 5 inch Full HD Super AMOLED display which is highly sensitive. This allows you to use the screen even if you're wearing a glove or other stuff – a feature similar to that of the Lumia 920. The display is brilliant and vividly colourful. Hence, you can view crystal clear photos and videos on the Galaxy S4.
When it comes to camera, the Galaxy S4's 13MP camera is a pretty good one. It also has HDR and other camera features. However, the larger megapixels isn't really the thing that makes the camera a different one and a better one. Infact, in a quick camera comparison with the HTC One, the S4 failed to produce better images than the one's HTC produced. However, the real kicker behind the camera is the new and improved camera software from Samsung. It has tons of new features like Smart Shoot, Drama Shot and tons of new filters. There's also a Dual Shot feature which is kind of absurd and a bit nice if you're thinking the other side. However, these features maybe ported to the Galaxy S3 but I'm not sure of that. I'm quite sure its possible.
4. What features of Galaxy S4 would Galaxy S3 get?
Almost all the software features would be ported to the Galaxy S3 with the next big update from Samsung. However, don't expect Samsung to be too much generous and give everything to you. There maybe limitations and it will be stupid enough to give everything to the old user. However, devs and hackers would be able to rip apart all the software features and bring it to the S3 but its an unofficial thing and involves advanced Android knowledge. Well, not that kinda advanced – you could learn it easily.


In a nutshell, it is possible to bring the entire OS of the Galaxy S4 to the Galaxy S3 but Samsung wouldn't do that completely. However, through external sources, you may be able to make your S3 look like a mini S4.
5. I'm going to buy a Galaxy for the first time. Should I buy the Galaxy S4 or stick with the Galaxy S3?
It's a tough decision to make here. The Galaxy S3 is a brilliant device if its fragility could be ignored. So is the Galaxy S4 as it has killer hardware plus some awesome features. If you're short of money, then you should go for the Galaxy S3 as by the time S4 launches, the prices would drop sufficiently. You wouldn't regret for ignoring S4 as its not a necessity.
However, if you're having plenty of money to spend, then go get a Galaxy S4. You'll be having a more powerful Galaxy and you'll be promised all the extra benefits till the next Galaxy appears.
If you're somewhere between these two or if you can go with both the options, its upto you. If you want a more compact phone, the Galaxy S3 is your perfect choice. If you can ignore the extra size, go for the Galaxy S4.
6. What are the drawbacks I would face if I opted for Galaxy S3 instead of the Galaxy S4?
There's not much of a drawback. Both are almost the same and the differences are not much visible to the naked eye. Both are powerful and can be good phones. However, if you're looking for a more compact phone, the Galaxy S4 is not for you as its big in size and won't be comfortable form you to carry. In such a case, go for the Galaxy S3. Other than that, there's no other drawbacks I know of. Both the devices are perfect for a normal user.
7. Would the new Galaxy be tough?
No, I really don't think so. As the Galaxy gets thinner, its durability is rapidly decreasing. Even the Galaxy S3 was as fragile as a glass. You wouldn't possibly feel it to be safe without an extra case. Gorilla glass has its glory just in names. In reality, there's not even a monkey strength for the Gorilla glass. Hence, if you drop your Galaxy S3 uncovered from an arm's length, you could easily break it. The display would shatter except for rare cases. The same would be the case of S4. From first looks, it feels to be fragile. However, we don't have any true information on that. Lets wait till someone does a drop test. :)
8. How much would the new Galaxy S4 cost?
There's no hard info on that. However, some leaked and speculated information says that the prices would start from Rs. 45,000 onwards, i.e, the price of the 16GB model of the Samsung Galaxy S4. There's less chance for the price to go below Rs. 40,000.
9. What are the other good android alternatives to the Galaxy S4?
HTC One and Sony Xperia Z are the best alternatives available right now in my view.
There are a lot of good alternatives for the Samsung Galaxy S4. My personal pick would be the HTC One. It's an elegant device and is powerful enough. It also has a nice camera and also has a good display. Moreover, there are a lot of other cool HTC features like the beats audio which are really cool. A second alternative would be the new Sony Xperia Z. This too, is a pretty good phone and has one of the best cameras in smartphones with lots of cool features. It also has a brilliant display based on Bravia Engine and is one of the toughest Android phones I've ever seen. Moreover, its dustproof and waterproof. These two are worthy devices.
---

Now, its time to share your views on the Galaxy S4. Would you choose to buy or ignore the device once it becomes available? Also share your reasons with me. Also, do give me feedbacks on the article and if you think this helped you decide, do start the post, comment and share with your friends. If you have any suggestions or if there's any corrections, do leave a comment. I'm expecting a lot of feedbacks. Will update the article if there are any nice suggestions and advices from you. So, do comment! :)
Advertisements